September
Where Program Business Gets Done
September 2023
23rd Annual Summit
With just over one month to go, the Summit attendee list continues to grow. Register today and expect access to 80+ program carriers including London Markets, premier service providers, reinsurance support, program development and distribution resources, and networking opportunities with more than 1,300 program professionals.
KEYNOTE SPEAKER: Walter Isaacson, Author of the Highly-Anticipated New Biography, Elon Musk
INDUSTRY SPEAKER: VJ Dowling, Managing Member of Dowling Capital Partners & IBNR LLC
Gold Meeting Sponsors | Accelerant • AIG Programs • Allianz • AM Specialty Insurance Company • Amwins Underwriting • AXA XL • AXIS Insurance • Berkley • BMS • Fortegra • Great American • Guy Carpenter • Hudson Insurance • Insurance Quantified • Liberty Mutual • Martin & Company • Munich Re • NARS • Old Republic • Patra • RPS Signature Programs • Sedgwick • Skyward Specialty • Starwind • MS Transverse • Tysers • Wilson Elser • Xceedance • Zurich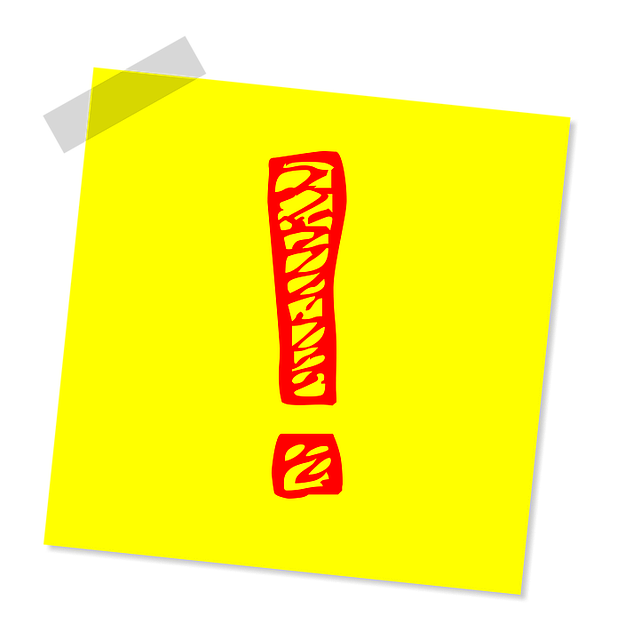 Carrier Tables at the Summit
Secure space for your meetings.
The Carrier Meeting Room will be open for the duration of the Summit. Carrier members can now sign up for a table after registering/picking up a badge at the event. Carriers can mark their selection on a poster outside the meeting room and logo signs will be available to place on reserved tables. When setting appointments with members, please indicate if you will be located in the Carrier Meeting Room as we aim to cut down congestion in the registration area.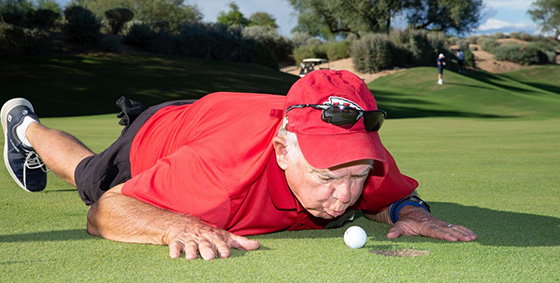 TMPAA Charities Golf Tournament
Golf Hole Sponsorships S
till Available
Kick off the Summit on the golf course on Sunday, October 15. Arrive early for a box lunch (replacing the former after-event dinner) before the shotgun start at 1:00pm. The annual golf tournament is the primary funding source for TMPAA Charities, supporting Insurance/Risk Management Scholarships, Packages from Home, and micro loans for small business in developing countries. The Association sets foursomes to promote networking opportunities among agencies, carriers, and service providers.
Elon Musk as a character in the video game 'Elden Ring.' ILLUSTRATION BY ROBERTO PARADA
A Look Inside: Musk's Twitter Takeover
Summit Keynote Speaker, Walter Isaacson, provides a book excerpt in
The Wall Street Journal
In an exclusive excerpt from his new biography Elon Musk, Walter Isaacson offers a behind-the-scenes look at one of the most surprising and controversial decisions of the mogul's career in "The Real Story of Musk's Twitter Takeover".
Attend the Tuesday General Session at the Summit for an autographed copy of Isaacson's new book, Elon Musk (for the first 500 attendees).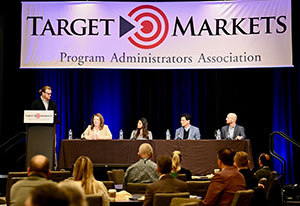 Save Time to Attend Summit Sessions
Program Business Study Results

Insurance Marketplace Update and the Future of M&A (VJ Dowling)

The Triumphs and Turmoil of Elon Musk (Walter Isaacson)

Lloyd's Open House

Women's Leadership Lunch (Barbara Bufkin) | This email address is being protected from spambots. You need JavaScript enabled to view it.

Developing Emerging Talent

Everything You Need to Know About Your Reinsurance Placement that You Didn't Know to Ask

Embracing Emerging Technology– Employing ChatGPT and Other Innovations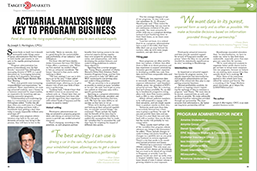 TMPAA Special Section
Every September, Rough Notes Magazine dedicates a special section to Target Markets. In addition to member articles, read about these topics from the TMPAA:
Program Business Landscape and TMPAA's Dynamic Evolution

Actuarial Analysis Now Key to Program Business

Lloyd's Market Update

Outsourcing in Program Business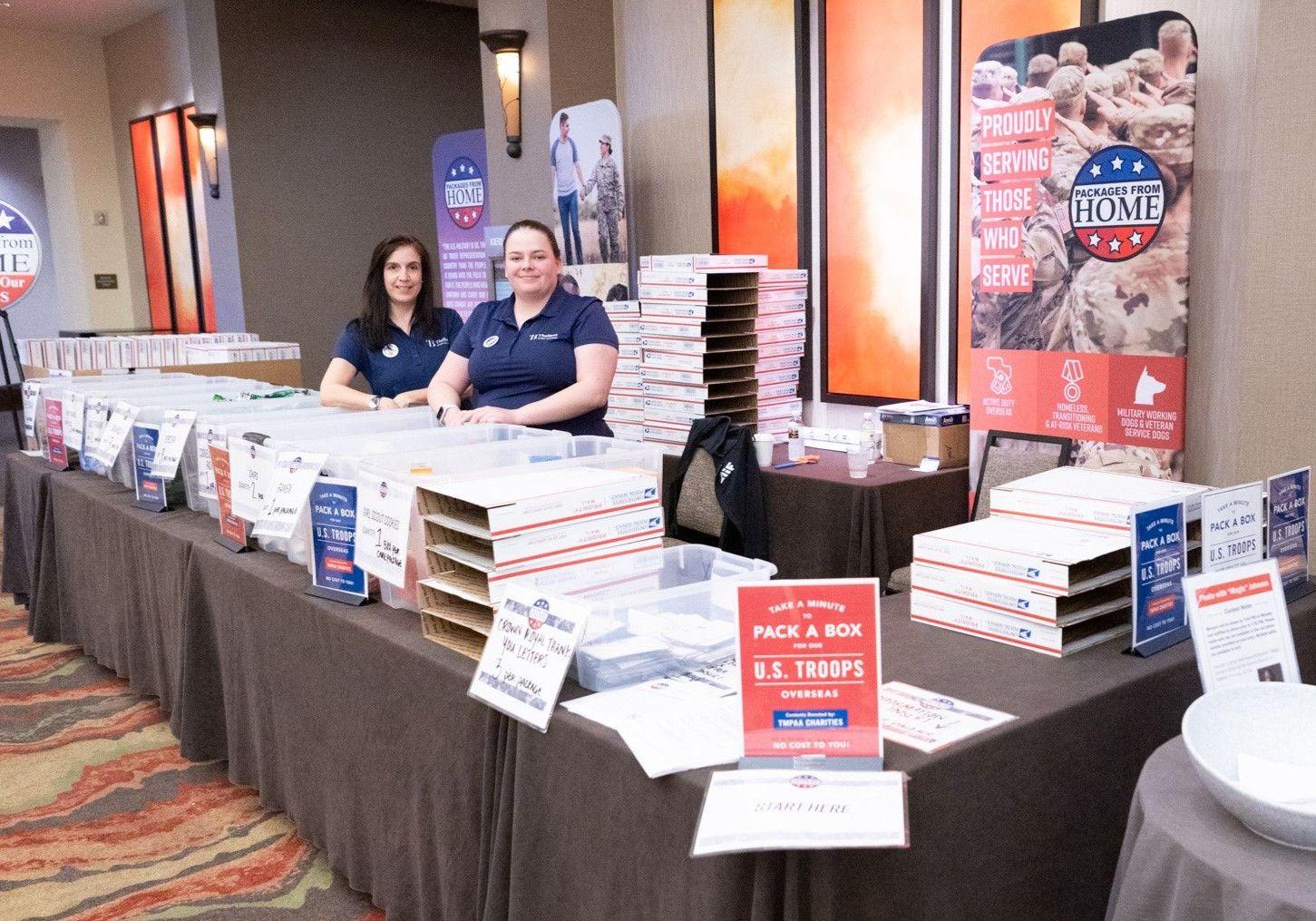 Sign Up for Packages from Home
The annual "Packages from Home" initiative provides care packages and letters to our active-duty men and women serving abroad, assembled by meeting attendees. Schedule a 30-minute time slot and arrive at any time during your appointment to participate. Only a few minutes of your time is needed. Look for the table outside the Trade Show room. Special thanks toTheBest Claims Solutions for providing volunteers to assist again this year.
Carriers
Champlain Insurance Group
Sentry Insurance
Program Administrators
Ahoy! Insurance
Aurenity
Autonomy Insurance Services, LLC
Bishop Street Underwriters*
CISA
eSportsinsurance
Green Shield Risk Solutions, LLC**
NASW Assurance Services, Inc.
Prudent Pet Insurance Agency, Inc.
Risk Solutions, LLC**
Thum Insurance Agency, LLC
Verita CGS, Inc.**
Western Summit, LLC
*Program Aggregator/Holding Company


**Program Administrator Incubator
Service Providers
Agave
Briza
BV Investment Partners
Charles Taylor Ltd.
CLARA Analytics
CrisisRisk
Insight Catastrophe Managers
Maple Technologies, LLC
Neilsen Marketing Services
Preferred Reinsurance Intermediaries, Inc.
Vellum Insurance
Stere
Empower your MGAs with Stere API-as-a-Service to drive sales growth and connect seamlessly with scalable digital platforms. With our solution, MGAs retain full control over underwriting while automating distribution processes. Benefit from the efficiency and reach of our platform, enabling integration with embedded and digital broker platforms. Unlock new potentials and boost sales with Stere API-as-a-Service.
Visit Stere.io to learn more.