Walter Isaacson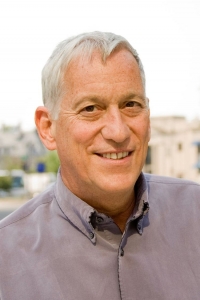 TUEsday, October 17 | 8:30 AM


The Triumphs and Turmoil of Elon Musk
For two years, Walter Isaacson shadowed Elon Musk, attended his meetings, walked his factories with him, and spent hours interviewing him, his family, friends, coworkers, and adversaries. The result is the revealing inside story, filled with amazing tales of triumphs and turmoil, that addresses the question: are the demons that drive Musk also what it takes to drive innovation and progress?
Signed copies of the book, Elon Musk, will be provided to the first 500 attendees in the Tuesday General Session, compliments of the TMPAA.
Keynote presenation sponsored by

More about Isaacson's upcoming book Elon Musk (September 2023) from Simon & Schuster:
This is the astonishingly intimate story of the most fascinating and controversial innovator of our era—a rule-breaking visionary who helped to lead the world into the era of electric vehicles, private space exploration, and artificial intelligence. Oh, and took over Twitter.
When Elon Musk was a kid in South Africa, he was regularly beaten by bullies. One day a group pushed him down some concrete steps and kicked him until his face was a swollen ball of flesh. He was in the hospital for a week. But the physical scars were minor compared to the emotional ones inflicted by his father, an engineer, rogue, and charismatic fantasist.
His father's impact on his psyche would linger. He developed into a tough yet vulnerable man-child, prone to abrupt Jekyll-and-Hyde mood swings, with an exceedingly high tolerance for risk, a craving for drama, an epic sense of mission, and a maniacal intensity that was callous and at times destructive.
At the beginning of 2022—after a year marked by SpaceX launching thirty-one rockets into orbit, Tesla selling a million cars, and him becoming the richest man on earth—Musk spoke ruefully about his compulsion to stir up dramas. "I need to shift my mindset away from being in crisis mode, which it has been for about fourteen years now, or arguably most of my life," he said.
It was a wistful comment, not a New Year's resolution. Even as he said it, he was secretly buying up shares of Twitter, the world's ultimate playground. Over the years, whenever he was in a dark place, his mind went back to being bullied on the playground. Now he had the chance to own the playground.
---
Isaacson's most recent biography, The Code Breaker: Jennifer Doudna, Gene Editing, and the Future of the Human Race (2021) offers a gripping account of how Nobel Prize winner Jennifer Doudna and her colleagues launched a revolution that will allow us to cure diseases, fend off viruses, and have healthier babies. He is also the author of Leonardo da Vinci (2017), The Innovators: How a Group of Hackers, Geniuses, and Geeks Created the Digital Revolution (2014), Steve Jobs (2011), Einstein: His Life and Universe (2007), Benjamin Franklin: An American Life (2003), and Kissinger: A Biography (1992), and coauthor of The Wise Men: Six Friends and the World They Made (1986). He is a host of the show "Amanpour and Company" on PBS and CNN, a contributor to CNBC, and host of the podcast "Trailblazers, from Dell Technologies."
Isaacson was born on May 20, 1952, in New Orleans. He is a graduate of Harvard College and of Pembroke College of Oxford University, where he was a Rhodes Scholar. He began his career at The Sunday Times of London and then the New Orleans Times-Picayune. He joined TIME in 1978 and served as a political correspondent, national editor, and editor of digital media before becoming the magazine's 14th editor in 1996. He became chairman and CEO of CNN in 2001, and then president and CEO of the Aspen Institute in 2003.
He is chair emeritus of Teach for America. From 2005-2007 he was the vice-chair of the Louisiana Recovery Authority, which oversaw the rebuilding after Hurricane Katrina. He was appointed by President Barack Obama and confirmed by the Senate to serve as the chairman of the Broadcasting Board of Governors, which runs Voice of America, Radio Free Europe, and other international broadcasts of the United States, a position he held from 2009 to 2012.He is a member of the American Academy of Arts and Sciences, the Royal Society of the Arts, and the American Philosophical Society.
He serves on the board of United Airlines, the New Orleans City Planning Commission, the New Orleans Tricentennial Commission, Bloomberg Philanthropies, the Rockefeller Foundation, the Society of American Historians, the U.S. Defense Department Innovation Board, the Carnegie Institution for Science, and My Brother's Keeper Alliance.