John Colis - Euclid Program Managers - TMPAA President

John is the President and CEO of Euclid Insurance Services, Inc., a holding company for specialty program administrators. Euclid functions as a platform for best-in class underwriters looking to start and own their own MGU, providing start-up capital, centralized services, and market access. Prior to joining Euclid, John worked in the corporate insurance and reinsurance business, spending time in London as a broker at Lloyds, at General Reinsurance Corporation and at Aon Risk Services. He received his Bachelor of Arts degree from Northwestern University and his MBA from the Kellogg Graduate School of Management, Northwestern University.
This email address is being protected from spambots. You need JavaScript enabled to view it.
Tony Campisi - Glatfelter Insurance Group - TMPAA Past Board President

Tony Campisi served as Glatfelter's President and CEO since 2000 and is currently the company's Chairman of the Board. Glatfelter Insurance Group, an all lines, full service insurance broker providing a wide array of property, casualty, life, accident and health insurance products and risk management services to individuals, businesses and organizations throughout the United States. Tony has been with the Glatfelter organization since 1980 serving in various roles that included Controller, Vice President of Finance, Executive VP of Operations and finally as President/CEO in 2000. Prior to his employment at Glatfelters, Tony worked as a CPA for Butler & Gingerich in York PA. Tony holds a CPCU Designation, a BS in Accounting and Finance from York College of PA and is a Graduate of the Insurance Agency Management Program of the University of Pennsylvania's Wharton School.
This email address is being protected from spambots. You need JavaScript enabled to view it.
Brian Cohen - Arden Insurance Services

Brian S. Cohen is the co-founder, Chairman & CEO of Arden Insurance Services, a specialty MGA that focuses on Community Associations. He also is an operating partner with Altamont Capital Partners, a private equity firm based in Palo Alto, Calif. Previously Brian served as the President & CEO of Pacific Specialty Insurance Company and its affiliated companies. He also served as President and CEO of Clear Technology, and in several senior executive roles at Farmers Insurance Group including as its Chief Marketing Officer and a member of the Office of the President. Prior to joining Farmers, Brian played a leading role in building a diversified retail and financial services company that catered to the Latino market. Brian started his career as a C.P.A. and then practiced corporate law. He earned his business degree from the University of California, Berkeley and his law degree from the University of Southern California.
This email address is being protected from spambots. You need JavaScript enabled to view it.
Ben Francavilla - Amwins Program Underwriters

Ben has been developing and managing insurance programs for the past 25 years covering a wide variety of industries and disciplines. Ben currently serves as President of Amwins Program Underwriters (APU). As President, he oversees 35 insurance programs in a variety of niche industries. APU has 10 locations across the United States with over 185 dedicated professionals and $390 million in annual placements.
Prior to his work at Amwins, Ben worked for Sedgwick and Marsh as a senior manager in their Public Entity Division and AVP of Affinity Group Services. Ben also served as a Director of the Pennsylvania League of Cities Municipal Insurance Pools and he was the Assistant City Manager for Carlisle, PA.
Ben, and APU, was one of the original members of Target Markets and he has served on the TMPAA Conference Committee for 10 years. Ben holds a bachelor's and master's degree in public administration from West Virginia University.
This email address is being protected from spambots. You need JavaScript enabled to view it.
Tom Gillingham - NFP

Tom Gillingham is a 24 year veteran in the commercial specialty program arena, with experience working at both carriers and program administrators during that time. Tom is currently Managing Director and Head of MGA/MGU Business at NFP, the #13 largest broker of US business. Prior to joining NFP in 2017, Tom owned and operated EverGuard Insurance Services, Inc., a Program Administrator specializing in the restaurant, bar and tavern industry. Prior to that, Tom was the CEO and owner of another Program Administrator, Gillingham & Associates, Inc., the leading underwriter of outdoor recreation and hospitality businesses in the US. Tom sold Gillingham & Associates to Philadelphia Insurance Company in 2008, and remained on as President until 2010 to successfully oversee a smooth transition of the business.
Tom graduated from Baylor University in 1997, where he studied marketing and risk management. He has served in an advisory board capacity for philanthropic organizations and for the Colorado chapter of Young Presidents Organization (YPO).
This email address is being protected from spambots. You need JavaScript enabled to view it.
Tyler Hamilton - Alliant Underwriting Solutions

Tyler Hamilton serves as the Director of Program Development for Alliant Underwriting Solutions, a $1.3 billion+ GWP program administrator. Since joining Alliant in 2008 he has launched multiple niche programs and established new carrier relationships. Tyler was part of the actuarial team at Arrowhead General Insurance Agency from 2000 to 2008. He attended the University of California at San Diego, San Diego State University, and completed the Certified Programs Leader (CPL) course work in 2015. Tyler sees program business as the best solution for clients, agents, program administrators and carriers alike because specialization and superior data creates advantages not available in the general marketplace.
This email address is being protected from spambots. You need JavaScript enabled to view it.
Richard Hodge - Tysers

Richard Hodge is a Director of the North American and International Property and Casualty Division at Tysers in London. He specialises in putting together Property and Casualty delegated underwriting facilities for US Program Managers and Managing General Agents. He has over 20 years of experience, beginning his career in 1990 placing International Accident and Health business. Richard began working with Target Markets members in 2006 during his employment at Rattner MacKenzie and continued doing so after his move to Tysers in 2010 and was appointed to the Board of Directors of TMPAA in 2015.
This email address is being protected from spambots. You need JavaScript enabled to view it.
David Jordan - Steamboat Group

David Jordan is Chairman of Steamboat Group. David brings nearly 44 years of experience in the property and casualty insurance industry. His career spans senior positions with three major insurance companies: W. R. Berkley Corporation, AIG and Atlantic Mutual Companies. Most recently David was Chief Executive Officer of Breckenridge Group, the predecessor company of Steamboat Group. He has 15 years' experience with the W.R. Berkley organization. His career has spanned commercial and personal lines on both an admitted basis and excess and surplus lines, encompassing MGA's, programs, brokerage business, captive and fronted programs, property, casualty and professional liability business.
This email address is being protected from spambots. You need JavaScript enabled to view it.
Bob Kimmel - K2 Insurance Services

Bob Kimmel holds the operating senior leadership position of K2 Insurance Services since its establishment in 2011. He has over 20 years of experience in the P&C Insurance industry. Prior to forming K2, Bob was Executive Vice President of Guy Carpenter & Company's Program Manager Solutions Group Specialty. In this role, Bob was responsible for growing all revenues associated with MGAs. In addition to MGAs, Bob maintains deep relationships with management teams of numerous issuing companies interested in program business. He holds a bachelor's degree in finance from Arizona State University.
This email address is being protected from spambots. You need JavaScript enabled to view it.
Paul Martin - Martin & Company

Paul founded Martin & Company in 1993 and currently oversees the day-to-day operations of all business segments of the company. Paul started his insurance career as a retail agent in 1990 and quickly recognized the lack of competitive information in the market. Paul left the agency side of the business and immediately launched a series of newsletters and reference guides that would change the way insurance professionals obtained reliable industry information. With the success of his newsletters, the launch of FilingsDirect.com and subscribers countrywide, Paul decided to turn Martin & Company into a full-service professional consulting firm. His goal was to build a boutique like firm that was customer centric and offered a compliment of professional services that would reshape the outsourcing model. Today, Martin & Company has 46 employees and is recognized as an industry leading consulting, advisory and data solutions firm. The company's growth is contributed to an exceptional and talented staff, technology initiatives and a leadership team with vision. Paul is a member of various industry associations and an occasional presenter.
This email address is being protected from spambots. You need JavaScript enabled to view it.
Grace Meek - Homesite Underwriting Managers, LLC

Grace joined Homesite in September 2019 as President and CEO of Homesite Underwriting Managers LLC and SVP of Homesite Insurance. Grace has held a variety of senior leadership roles over her 30 plus years in the industry with 25 years of them specializing in Programs. She joins Homesite from Allied World Assurance Group where she led the Program Division and their other Specialty Divisions. Grace holds a BS in Applied Math & Statistics from SUNY StonyBrook and remains involved with the University as a member of their external advisory board and a mentor for Women in Science & Engineering.
This email address is being protected from spambots. You need JavaScript enabled to view it.
Matt Nangle - Norman-Spencer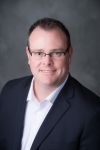 Matthew Nangle currently serves as Vice-President of Professional Liability for Norman-Spencer. He is responsible for managing the current portfolio of programs, as well as exploring new program opportunities, and developing and managing carrier relationships. He was appointed to this position in April 2020 after selling BNK Insurance Services to Norman Spencer. Prior to the transaction, Matthew served as Chief Executive Officer of BNK Insurance Services which he founded in 2011. He was responsible for overseeing the operations, developing new program opportunities, and fostering carrier relationships. Under his leadership, BNK successfully launched three programs in the first five years of existence. He guided the company through the Lloyds tribunailiztion process as BNK became a Lloyds Coverholder in 2015. In 2018, Matt was named to the Target Markets Program Administrator Association Advisory Board.
Beginning in 2003, Matthew served as President and CEO of ProGroup International, a Professional Liability retail brokerage located in Kansas City, Missouri. While at ProGroup, Matt was instrumental business development which turned ProGroup into one of the largest domestic Real Estate E&O brokerages. He was selected in 2010 as a speaker at the annual PLUS International Conference, serving on a panel focusing on emerging exposures in the real estate market. Matt currently serves as Chairman for ProGroup. Prior to joining ProGroup International, Matthew spent time at Metropolitan Life Insurance Company, AT&T, and ICC Energy. He has a Bachelor of Science degree from the University of Missouri-Columbia.
This email address is being protected from spambots. You need JavaScript enabled to view it.
Christopher Pesce - One80 Intermediaries - TMPAA Past Board President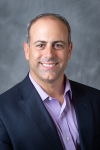 Chris was a principle shareholder and board of director for Gowrie Holdings, Inc. which owned two entities; Maritime Program Group, a national Program Administrator and Gowrie Group, a regional retail insurance brokerage. Chris served as Executive Vice President and Secretary of Gowrie Group and is President of Maritime Program Group. The combined entities employ approximately 180 staff headquartered in Westbrook, CT.
Chris had been at the helm of Maritime Program Group since completing an internship there in 1995 while studying for his Bachelor degree at Saint Joseph's College in NY. Maritime Program Group (MPG) is a Program Administrator providing a full range of recreational, ocean and inland marine insurance as well as high-net worth personal insurance products through its broker network throughout the Unites States. Under Chris' leadership he oversaw the growth of MPG's underwritten premiums from less than $4,000,000 to in excess of $134,000,000 prior to selling the operations to One80 Intermediaries in 2019.
In 2003 Chris led the founding of a growing direct bill services company called Bill it Now. Bill it Now provides direct bill services primarily for Program Administrators and Insurance Carriers that trade in the program space. Nearing a billion in premiums being administered through its platform, Bill It Now is leading the way for outsourced direct bill administration fir carriers and program administrators.
Chris is very active in the insurance community serving as the current President for the advisory board for the Target Markets Program Administrators Association, he's on the Producer Council for the American Institute of Marine Underwriters, as well as past service on the Executive Committee for the Independent Insurance Agents Association of CT and as Chairman of the Young Agents Committee. Chris is a licensed continuing education instructor and holds classes and speaking engagements throughout the country on topics ranging from operating and building a successful MGA to various areas within the marine insurance specialty.
This email address is being protected from spambots. You need JavaScript enabled to view it.
Tracey Sharis - Liberty Mutual - North American Programs

Charged with the management and performance of GRS NA's program & binder businesses, Tracey launched the GRS NA Programs group in March 2021. In this role, Tracey and her team deploy GRS NA's specialty and admitted products through programs, binding agreements & alternative risk structures.
Tracey joined Liberty/Ironshore in 2011 serving in numerous leadership roles. She was a founding member of Ironshore's Women's Executive Group employee resource group (ERG). Most recently, Tracey was responsible for the restructuring and de-risking of Ironshore's Program unit overseeing program business for IronPro, IronHealth, US Property & Specialty Casualty.
Prior to joining Ironshore, Tracey was a Senior Managing Director at Aon Benfield where she led the creation of FAConnect, a predecessor to the Insurtech marketplaces of today. She began her career in 1998 at AIG's Lexington Insurance holding positions of increasing responsibility in product line management, as Chief Innovation Officer and leading the economic capital modeling of Lexington's $4B US Property book.
Tracey earned a Bachelor of Arts degree in mathematics & economics from Colby College. She has completed two fellowships at MIT's Sloan School of Management and the Simmons University Strategic Leadership Program. She serves as a board member for Women in Insurance in New England.
This email address is being protected from spambots. You need JavaScript enabled to view it.
Ray Scotto - TMPAA Executive Director

Ray Scotto has been involved with Target Markets since attending the first Summit in October 2001. He was hired as the Executive Director of the Association in January 2002. Ray was instrumental in the development and implementation of several Association initiatives including the commercial website, Target Programs, the Program Administrator Best Practice Designation, Target University, and TMPAA Charities.
Ray's management experience was gained in the public sector, serving as the administrator of a child abuse investigation unit in SE Pennsylvania for 22 years. He has also worked as an adjunct professor at West Chester University, PA. Ray holds a Masters Degree in Social Work.
This email address is being protected from spambots. You need JavaScript enabled to view it.
Rekha Skantharaja - Tangram Insurance Services

Rekha joined Tangram in 2009 as a senior executive in sales, operations and underwriting before being named President in 2013 and CEO in 2018. She began her career in 2001 focused on management liability for publicly traded companies. Later she would lead distribution and business development for a well-known insurance company. Rekha is a graduate of Boston University where she earned her degree in International Relations. She a member of the Young Presidents Organization and a Board Director of a prominent performing arts nonprofit.
This email address is being protected from spambots. You need JavaScript enabled to view it.
Heidi Strommen - Distinguished Programs - TMPAA Past Board President

Heidi oversees the overall strategy and management of Distinguished's primary programs for restaurants and hotels. Heidi joined Distinguished in April 2019 with the acquisition of ProHost USA, a program administrator specializing in restaurants, where she served as President.
She began her insurance career as a Policy Analyst at the Minnesota Department of Commerce in 1986. During her career at the Commerce Department she also served as Executive Director of the Minnesota Medical Malpractice Joint Underwriting Association and the Minnesota PetroFund. She joined ProHost USA, Inc. in 1990 as Vice President of Operations. In 1994, she joined the Board of Directors of ProHost and its parent company. In 2008, she was named President of ProHost. Heidi has served on the Target Markets Program Administrators Association Advisory Board since 2011.
Heidi has authored articles about insuring restaurant exposures for various industry magazines including Risk & Insurance, Insurance Journal, Agent and Broker and Rough Notes. She has a Bachelor of Arts Degree from Cornell University and an MBA from Metropolitan State University.
This email address is being protected from spambots. You need JavaScript enabled to view it.
Jeremy Hitzig - Starfish Specialty Programs - TMPAA Past Board President [Emeritus Board Member]

Jeremy formed Starfish Specialty Programs in 2021. The company focuses on specialty property & casualty programs underwritten by leading insurance companies. The company uses cutting edge analytics and a highly agile and configurable technology platform. Initial products are set to debut in the second half of 2021.
He began his insurance career in 1995 as a principal at Capital Risk Strategies where he focused on emerging risk transfer tools including catastrophe bonds and other blended capital markets/insurance products. In 1997 he joined Distinguished LLC and held a number of executive positions before being named Chief Executive Officer in 2006, serving in that role until the end of 2018. Among other divisions, Distinguished comprised Distinguished Programs, a leading national program administrator and TMPAA Best Practices designee and ReSource Pro, a fast growing business process outsourcing company focused on the insurance industry.
Jeremy is a graduate of McGill University and received his MBA from Columbia Business School in New York. He also holds the Chartered Financial Analyst and Chartered Property and Casualty Underwriter designations. He has been a member of the Young Presidents Organization (YPO) since 2006. He is also a past-President and current board member of the Target Markets Program Administrators Association.
This email address is being protected from spambots. You need JavaScript enabled to view it.
Art Seifert - Amynta Group - TMPAA Past Board President [Emeritus Board Member]

Mr. Seifert has been in the insurance industry for more than 40 years, starting as an underwriter with the Reliance Insurance Company in 1979. Mr. Seifert has also served as the Vice President for a retail insurance agency and built a specialty insurance consulting practice in 1989, Professional Insurance Purchase. In 1994 he founded and was President and CEO of Lighthouse Underwriters, which he subsequently sold in 2006 to US Risk based in Dallas, Texas. Following the sale, he moved to Dallas and spent four years as President of US Risk Underwriters and CUO of US Risk Group. Art moved to Bunker Hill Underwriters Agency in 2009 to be CEO. In 2012, Art became President of Glatfelter Program Managers in York, PA and remained in that position until 2020. Art is currently President of Amynta EOB.
A graduate of Colgate University with a concentration in Philosophy, Art has earned the CPCU, CIC and RPLU designations. Art has been published in Rough Notes, Agent and Brokers, National Underwriter, Assisted Living Today, Inventor's Digest, The Washington Journal and other publications. He is a current Director of the Target Markets Program Administrators Association and has also served as its President.
This email address is being protected from spambots. You need JavaScript enabled to view it.
David Springer - NIP Programs - TMPAA Past Board President [Emeritus Board Member]

David Springer has been President of NIP Programs, a national leader in Program Administration, since 2005. Since taking over NIP Programs, Mr. Springer has driven, through growth and discipline, the business into a world class program administrator. With a focus on developing leading edge business processes that are scalable to support growth, Mr. Springer has made dramatic improvements in efficiency and the service that NIP Programs provides to all of its customers, from carriers to brokers to insureds. Over that time, NIP Programs has also grown its program offerings from one active program to twelve, with several more in development.
The high standards of his operation were recognized in 2007 when NIP Programs was awarded the prestigious Best Practices Designation from the Target Markets Program Administrators Association (TMPAA). Evaluation for TMPAA's Best Practices Designation involves a rigorous and complete third party review of the business operations of nominees, and recognizes those that are best of breed operations.
Mr. Springer's insurance career spans over 20 years. Prior to joining NIP Programs he held senior executive positions with profit and loss responsibility at AmTrust Financial Services, Inc., Prudential Insurance Company and Small Business Underwriters, Inc. Mr. Springer has a long track record of profitability managing property, casualty and benefit insurance underwriting operations. Earlier in his Prudential Insurance Company career he was an operations and systems consultant. Mr. Springer is a member of several industry associations and was elected in 2007 to the Board of Directors of the Target Markets Program Administrators Association. Mr. Springer graduated from the University of Delaware with a BA in Arts & Science.
This email address is being protected from spambots. You need JavaScript enabled to view it.
Greg Thompson - Program Insurance Advisor - TMPAA Past Board President [Emeritus Board Member]

Greg Thompson, CPCU, ARM, CPL graduated from Washington and Lee University and subsequently obtained an MBA at the University of Virginia' s Darden School. Greg served on the faculty of the European Institute of Business Administration in Fontainebleau, France for several years before joining Marsh & McLennan in New York in their Multinational Services Division.

In 1979, Greg started Thompson Insurance Enterprises, Inc. (THOMCO) headquartered in Atlanta, Georgia. Over a period of 33 years, he built THOMCO from a fledgling wholesale insurance operation to a Program Administrator with over $175 million in annual premium involving over 15 national programs.

On January 1, 2012 THOMCO was sold to the Markel Insurance Company although Greg stayed on to run THOMCO. In November, 2012 he became President of Markel Specialty and subsequently retired from Markel January 1, 2018. Greg is currently an independent consultant and a Senior Advisor for Century Equity Partners.
This email address is being protected from spambots. You need JavaScript enabled to view it.