October
Where Program Business Gets Done
October 2022
22nd Annual TMPAA Summit
Join us in Scottsdale, AZ, October 17-19, to hear program business thought leaders discuss new opportunities in a changing industry. Expect access to 70+ program carriers including London Markets, premier service providers, reinsurance support, program development and distribution resources, and networking opportunities with more than 1000 program professionals.
KEYNOTE SPEAKER
Earvin "Magic" Johnson
Leader, Basketball Legend, and Successful Entrepreneur
INDUSTRY SPEAKER
David Howden, Founder & CEO, Howden Group

WEDNESDAY SPEAKER
Ron Insana, CNBC Senior Analyst and Commentator
GOLD MEETING SPONSORS | Accelerant • AIG • Alacrity Solutions • Allianz • Ascot Group • AXIS Insurance • Berkley • BMS Re • Breckenridge Group • CNA • Fortegra • Great American • Guy Carpenter • Hudson Insurance • IAT Insurance • Insurity • Liberty Mutual • Martin & Company • Munich Re • NARS • Old Republic • Patra • QBE • RPS Signature Programs • Sedgwick • Skyward Specialty • TheBest Claims Solutions • Transverse Insurance • Tysers • Wilson Elser • Xceedance • XDimensional Technologies • Zurich
Things to Know: Summit Edition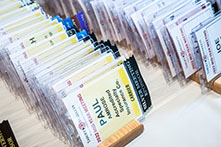 Early Program and Badge Pick Up
Registration Opens at 6 p.m. on Sunday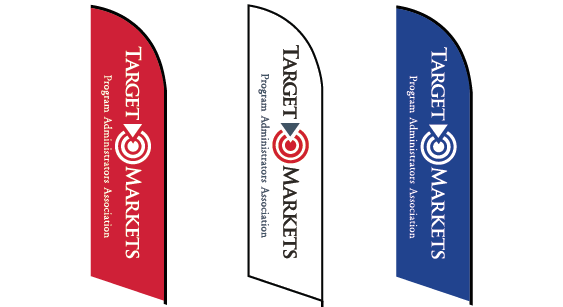 Use the Flags to Set a Meeting Spot
Save time looking for fellow attendees
Finding your appointments can be a challenge as meeting attendance has grown tremedously. Red, white, and blue flags will be displayed at different places in the Target Markets registration area (Hall of State). Select a color flag to meet at when setting up appointments with other attendees.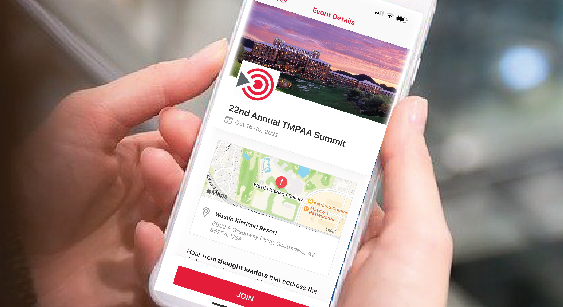 Download the Summit Mobile App Today
If the app is already installed on your device, use the top left menu to "Switch Events". Select the 22nd Annual Summit and enter your meeting registration email to access the event.
If the app has previously been on your device, re-download, enter email, and enter old password or opt to reset.
If the app is new to your device, enter your email address, get prompt to create password, and access the event with your meeting registration email.
Note: Only registered attendees have access to the mobile app. Contact This email address is being protected from spambots. You need JavaScript enabled to view it. for assistance.
Save Time to Attend These Sessions
Mergers, Acquisitions, and Valuation Outlook for Program Business

Industry Speaker: David Howden

Keynote Speaker: Earvin "Magic" Johnson

Lloyd's Open House

Using Equity Vehicles to Attract and Retain Key Employees

Dystopian DC: The Insurance Consequences

A Critical Assessment of the Global Economy with Ron Insana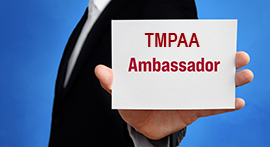 Summit Meetings with Non-Members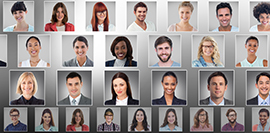 Complimentary Corporate Photos
Update your professional headshot
A photographer will be available to take headshots near the TMPAA registration table on Tuesday, October 18 from 2:30-4:30 p.m. No more than a few minutes away from your meetings will be required. There is no charge for this opportunity and a high resolution image file will be emailed to you following the event. Sponsored by RPS Signature Programs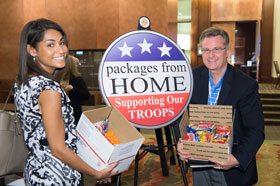 Pledge Your Time for Packages from Home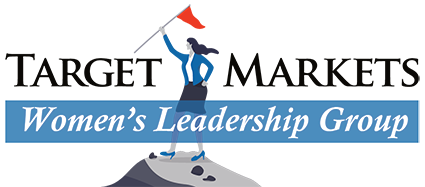 Attend the Women's Leadership Lunch
This email address is being protected from spambots. You need JavaScript enabled to view it.
Program Administrator Members
American Eagle Underwriting Managers
InShare Services, Inc.
Inter Insurance Services
Noble*
Precision Manufacturing Insurance Services*
*Program Administrator Incubator
Service Provider Members
PolicyFly
PolicyFly empowers programs to sell and manage specialty insurance. Reach out to learn how we can improve the distribution and policy management of your programs. More than 200 leading brokerages and agencies in the US already have team members working with our underwriting partners on PolicyFly. Let's chat!
Michael Fiedel, Co-Founder, Head of Customer Success
P: 646.723.4033 | www.policyfly.com