VJ Dowling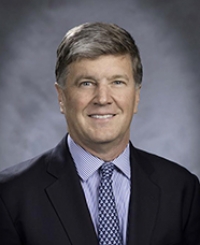 Mr. Dowling is a Managing Member of Dowling Capital Partners & IBNR LLC. In addition, he serves as Chairman of Dowling & Partners Securities LLC (D&P) and Dowling-Hales LLC.
Dowling started his career at A.J.B. Zunser & Co. in 1982 as a junior insurance stock analyst and joined Fox-Pitt Kelton, Ltd. in 1983. Dowling was admitted to the FPK partnership in 1986. He founded Dowling & Partners in 1990.
Dowling & Partners Securities is an institutional stock brokerage firm specializing in property/casualty (re)insurance, life (re)insurance, as well as title, mortgage, and financial guarantee (re)insurance.
Dowling & Partners publishes the IBNR Weekly and the bi-weekly Hales Report.
Mr. Dowling is a graduate of Dartmouth College and Harvard Business School.