One80 adds transportation-focused MGA GMI Insurance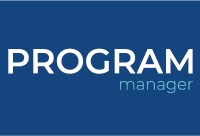 28 August 2023
One80 Intermediaries has acquired GMI Insurance, the Pennsylvania-based MGA built by the Trudel family from its origins as a monoline commercial auto program to a multi-line firm writing in excess of $110mn of annual premium, The Insurer can reveal.
According to sources, wholesale broker and underwriting platform One80 has closed the deal to buy an MGA thought to generate in the region of $10mn to $15mn of Ebitda.
Current president Mark Trudel will become a managing director at One80 Intermediaries as well as continuing to run GMI. Carter Trudel is expected to run the MGA's rental program with Sean Michael Hall continuing as COO and chief revenue officer. Wendy Watson remains as CUO of the MGA.
Karen Trudel will continue to have a role as a senior advisor to the firm.
GMI also has a claims business and is thought to have a captive operation but it is unclear what role they play in the transaction to sell to Risk Strategies-owned One80 Intermediaries.
Approached by this publication, One80 Intermediaries president Matt Power confirmed the acquisition but would not comment on terms or other details of the transaction or specifics related to GMI.
But he noted that for more than 40 years GMI has been a leader in the commercial transportation insurance space.
"I am particularly enthusiastic about this acquisition as the team's existing products and areas of expertise will round out One80's current transportation offerings – allowing us to provide a more robust product suite to our broker partners," he commented.
Mark Trudel added: "One80 provides extensive distribution channels and vital resources which will enable us to expand our reach and enhance our market penetration.
"Furthermore, our partnership will open doors to untapped markets and ultimately solidifies our position in the evolving transportation landscape."
Sources said carrier markets supporting GMI on various programs include National Interstate, State National, Allied World, Crum & Forster, Allstate and Canopius.
GMI was founded back in 1980 by Norman Trudel as an MGA focused on the auto rental segment of the transportation industry.
Broader offerings
In recent years GMI has broadened its offerings from the core admitted monoline business auto program it launched more than two decades ago, which now targets contractors, artisans, building supply dealers, system installers, retailers, manufacturers, wholesale distributors and others.
The firm now also manages a non-admitted general program with maximum limits of $1mn/$2mn; a workers' comp program targeting construction, healthcare, manufacturing, auto dealers, retail and distribution; a non-admitted cannabis transportation program; auto rental fleet and contingent auto-lease.
Boston-based One80 has grown rapidly since its launch in 2020, when it had just 60 associates and about $14mn of revenue at year-end.
According to its Kelso-backed parent's 2022 annual report, the wholesale brokerage and programs platform had grown to more than 1,800 employees and 55 locations in the US and Canada.
One80 – which is led by former AIG executive Matt Power – maintains 130 carrier relationships and manages 105 distinct programs approaching $1.1bn of premium in program business alone.
---
View this article here: https://www.program-manager.com/news/one80-adds-110mn-gwp-transportation-focused-mga-gmi-insurance/
---
Contact This email address is being protected from spambots. You need JavaScript enabled to view it. for a 15% discount on The Insurer (code PM22) and its sister titles – Program Manager and E&S Insurer.