November
Where Program Business Gets Done
November 2022
22nd Annual Summit Success
The 22nd Annual TMPAA Summit drew nearly 1,300 attendees to Scottsdale, AZ making it the largest event to date. Networking and program business deal-making opportunities–undoubtedly the hallmark of this annual meeting–were abundant. Headline speakers David Howden, Earvin "Magic" Johnson, and Ron Insana shared insights on the insurance industry, business, leadership, and the economy. Other sessions included M&A and valuation outlook for program business, using equity vehicles to attract/retain employees, and the potential industry impact of the midterm election results.
THANK YOU TO OUR GOLD SPONSORS | Accelerant • AIG • Alacrity Solutions • Allianz • Ascot Group • AXIS Insurance • Berkley • BMS Re • Breckenridge Group • CNA • Fortegra • Great American • Guy Carpenter • Hudson Insurance • IAT Insurance • Insurity • Liberty Mutual • Martin & Company • Munich Re • NARS • Old Republic • Patra • QBE • RPS Signature Programs • Sedgwick • Skyward Specialty • Starwind • TheBest Claims Solutions • Transverse Insurance • Tysers • Wilson Elser • Xceedance • XDimensional Technologies • Zurich See all Summit sponsors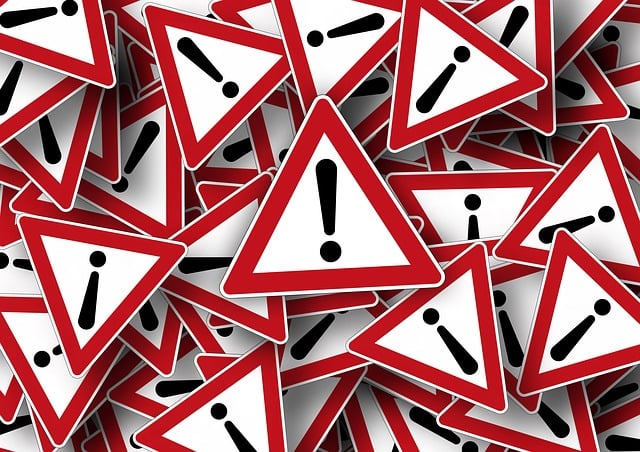 Attendee List Solicitation Policy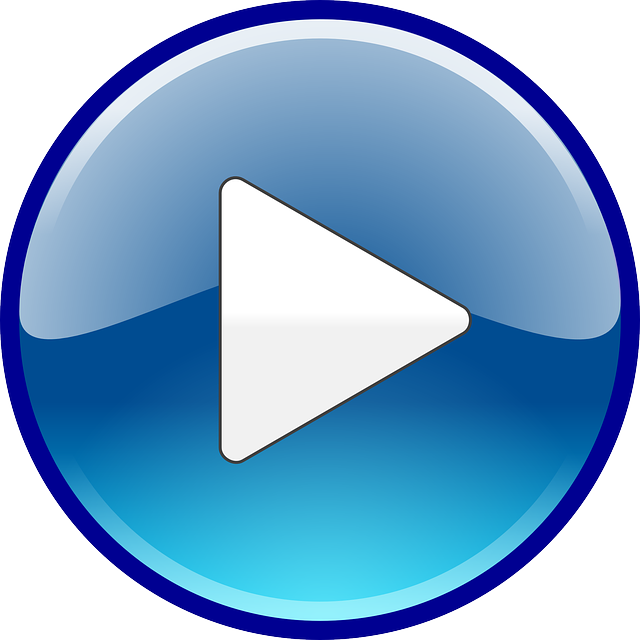 Recorded Sessions Available Now
Presentations approved to be shared from the Summit are listed here.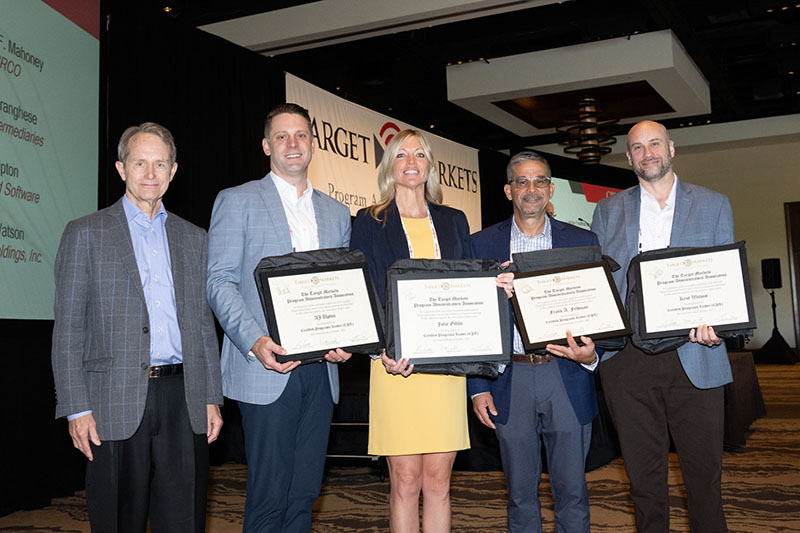 Eight CPL Designations Awarded at Summit
Larisa Featherstone, Frank A. Feldman, Julie Gibbs, Tom Kiessling, Brendan F. Mahoney, Marisa Tranghese, AJ Upton, and Kent Watson were recognized for completing Target University and meeting program and industry experience expectations set out by the Association.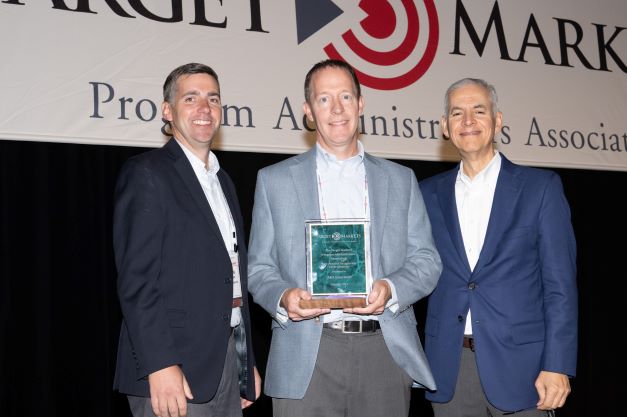 ARA Earns Best Practice Award
ARA Insurance was recognized at the 22nd Annual Summit for attaining their Best Practice Recertification, required every three years to maintain the integrity of the designation. Successful Best Practice candidates are recognized by program business professionals as a "best in class" operation.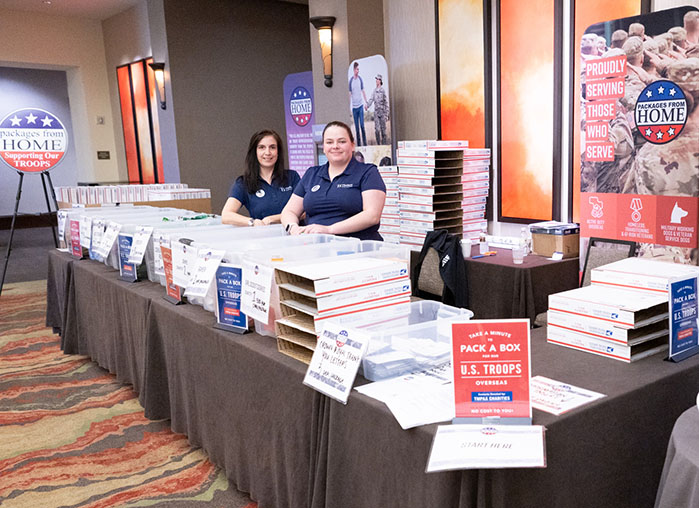 Strong TMPAA Charities Support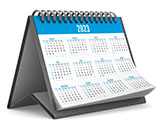 Save the Date: 2023 Mid-Year Meeting
Program Administrator Members
Adroit General Agency
South Shore Insurance Underwriters
Vivint Insurance Services, LLC*
*Program Administrator Incubator
Service Provider Member
ReSource Pro
Finding skilled underwriting assistants is tough, and without them, underwriting operations can suffer from growing backlogs, reduced service levels, and other challenges that impact profitability. Want to ensure your operations team has the support it needs to effectively drive growth? ReSource Pro provides the people, processes, and technology you need to boost speed and efficiency as well as reduce costs within your underwriting operations. Visit our Underwriting Operations Toolkit page to learn more.

Contact: Robyn Eberhart, (917) 794-2496
This email address is being protected from spambots. You need JavaScript enabled to view it.