Accredited and Sutton National signal M&A lift-off without the consolidation (so far)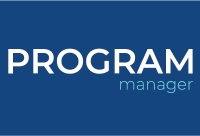 26 October 2023
Long-anticipated M&A activity in the fronting space has finally taken off with R&Q's agreement to sell Accredited to Onex Partners and the news revealed by Program Manager that 777 Partners is in advanced talks to divest Sutton National to Charlesbank Capital Partners.
Other anticipated processes include Hippo exploring the sale of hybrid fronting carrier Spinnaker, with private equity firm Summit Partners linked with talks to acquire the business from the ailing homeowners insurtech.
Meanwhile, private equity firms have been suggested as potential acquirers of Falls Lake, should James River move forward with a potential sale of the longer-established fronting business to strip down its operations to a pure-play E&S full-stack carrier model.
And Clear Blue management would surely welcome new ownership – including entertaining private equity – should the fronting carrier successfully navigate the final hurdles to lift the AM Best review from its rating, even if there are suggestions that current owner Pine Brook would prefer a minority stake sale in the hope of securing a higher valuation down the line.
The surge in activity comes after this publication revealed back in May that M&A among the crowded 25+ strong fronting sector was anticipated after the acquisition of Transverse by Mitsui Sumitomo Insurance.
That transaction was at an estimated 4x book value with a sky-high Ebitda multiple, and was widely seen as having laid down a marker on valuation and pricing for the sector.
That left others – especially those with private equity backers – wondering if they could achieve a similarly high multiple for their platforms, although a more realistic potential target was widely viewed as being closer to the 17x trailing Ebitda that Markel paid for State National in 2017.
Meanwhile, amid headwinds for the sector – such as a tightening of the reinsurance market and the impact of higher interest rates on financing costs and the appetite of private equity acquirers – there had been suggestions that rather than just new owners coming in to take out existing backers, true consolidation might begin to whittle down the numbers.
There was also talk of a flight to quality. In the fallout from the James Allen affair and Trisura's reinsurance recoverables mishap, there were indications that the larger MGA platforms were increasingly scrutinising their relationships with fronting carriers.
That, it was said, would lead them to look to favour larger companies with greater financial strength over smaller, more thinly capitalised players.
There were suggestions that investment banks were pitching the idea of buying what were perceived as better-quality assets to serve as platforms to then roll up smaller or struggling players.
And then, all bets were off for fronting companies looking to sell, as the Vesttoo scandal broke and the dynamics changed.
The immediate direct impact was on Clear Blue, which effectively shelved its nascent Piper Sandler-run recapitalisation process, as the most visibly affected fronting carrier because of its sizeable capacity commitment from the Israeli insurtech.
Idiosyncratic situations
Vesttoo is not yet in the rear-view mirror, although Clear Blue and a number of other impacted parties have moved fast in an attempt to move on from the issue.
That may yet take time, and it may also be a while before investor confidence is fully restored in the fronting space. At the very least it is likely to have resulted in some degree of reset on pricing expectations.
The recent activity involving Accredited, Sutton National and others indicates that buyers and sellers are willingly returning to the table.
But rather than the consolidation wave that some observers had previously suggested would lead to a rationalisation of the sector, bringing the number of fronting carriers down significantly, the signs are that these initial transactions will just represent the swapping out of financial sponsors.
A look at the circumstances of the selling companies reveals a picture of idiosyncratic situations rather than a broad thematic drive towards consolidation, even if there are sectoral trends that are common to anyone operating in the fronting space.
R&Q's move to sell its profitable program fronting carrier platform Accredited was born out of necessity. The desperate position the London-listed company has found itself in means it has accepted a deal which clearly has not impressed its shareholders, with its stock halving in value the day after the transaction was announced.
The seller has even had to advise shareholders that a vote against the deal could challenge its ability to trade forward. Onex emerged as the successful bidder after a drawn-out sale process against the backdrop of parental woes.
In contrast, 777 Partners' move to look for a buyer for Sutton National – a less mature player with $230mn of direct premium written last year – did not involve a formal sale process.
The Shane Haverstick-led fronting carrier is understood to have received inbound approaches from several potential buyers before Charlesbank was engaged. 777 Partners is expected to monetise an investment that it put $100mn into when it was launched three years ago at a meaningful return, as the Josh Wander-led private equity firm pivots to focus on investing in other assets.
The firm is in the process of adding high-profile English football club Everton to its portfolio of sporting assets.
And Hippo – which is currently under pressure from an investor group calling for a strategic review – has been mooted to be considering the divestment of the fronting platform it acquired in 2020 for some time.
Last year Spinnaker was the fifth-largest fronting carrier in the US based on its reported direct written premium of $573mn, according to data compiled by AM Best.
Clear Blue's owner Pine Brook – a private equity firm in run-off – is likely to have different motivations again. Although a full sale was likely favoured pre-Vesttoo by management and the investor, that picture is likely to have changed given the likely hit to the potential multiple, even with the proactive steps taken to resolve a crisis that led AM Best to act.
Meanwhile, sources have said that any move to sell Falls Lake by James River could represent a further clean-up after a move to divest of its casualty reinsurance book earlier this year.
Fronting model here to stay
Speaking to this publication, a senior source from the investor community said they don't view the current M&A activity as a sign of any broad acknowledgment of defeat by the fronting space.
"I don't see it as a sign of capitulation or even necessarily weakness. I think the model is here to stay and I just view what's going on now as a handful of fairly idiosyncratic situations.
"There's some overlap in the problems folks are trying to address, but I don't make much of it thematically," they observed.
The Vesttoo affair and other issues this year have certainly raised some concerns around the MGA and programs space, including fronting carriers.
In a note published in our Target Markets daily issues, Alirt Insurance Research suggested that the fake letter of credit affair has "called into serious question" the enterprise risk management practices of the entire fronting ecosystem.
But Alirt concluded that while the criticism is warranted, the fronting model is here to stay and the experience of 2023 "should remain only a growing pain".
---
View this article here: https://www.program-manager.com/news/accredited-and-sutton-national-signal-ma-lift-off-without-the-consolidation-so-far/
---
Contact This email address is being protected from spambots. You need JavaScript enabled to view it. for a 15% discount on The Insurer (code PM22) and its sister titles – Program Manager and E&S Insurer.