Gillingham: Totalis launch aimed at drawing attention to NFP MGA business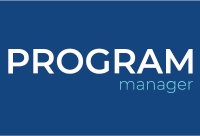 26 September 2023
The rebranding of NFP's MGA platform as Totalis Program Underwriters is all about spotlighting the $750mn-premium programs business and raising awareness of the value it brings to the retail broker's overall offering, Tom Gillingham has exclusively told Program Manager.
In a wide-ranging interview with this publication, NFP's head of programs Gillingham outlined the platform's growth ambitions – including through M&A and developing de novo programs – as it targets becoming a $1bn-premium business.
"Turn the clock back four to five years or so ago when Henry Lombardi really got involved in NFP, and we started thinking more about organising our business into logical groups, rather than just having sort of a mish-mash of property-casualty," Gillingham told Program Manager.
"We had a couple of MGA-type assets in the portfolio," noted Gillingham, whose company EverGuard was acquired by NFP in 2017, before being named head of programs for the group in 2020.
The Totalis head said part of the idea of him joining the retailer was that he would lead the effort "to bring some order" to NFP's MGA offering to help scale it.
"So it was deliberate. But at the time, it was flying under the radar. We had a couple of assets, they were nice businesses, but they weren't necessarily large footprints."
Gillingham said that NFP's programs unit then set about working to not only invest in acquisitions, but also to build an internal platform, establish an enterprise IT solution and hire underwriting resources from the carrier world.
That included bringing on board an actuarial and data science team, adding to a programs team that now numbers around 320 and which includes three "program-level" underwriters in addition to Gillingham.
"The reason we're doing this now as opposed to a couple years ago, was we really wanted to get our infrastructure built before we planted the flag," Gillingham said, emphasising the benefits of bringing in staff who have underwriting experience at carriers.
"We've recruited individuals who've managed programs on the other side of the P&L and really understand the carrier's view of the business, what's important to them, how to manage the programs once you have them, and [develop] systems infrastructure," he explained.
"We've spent a couple years doing that, and now we have a platform that we think we can scale. We didn't want to be premature, we figured it was better to invest in that stuff upfront."
Gillingham said that now, after having launched a number of new programs and completing some M&A, the platform has grown to around $750mn in premium, across 17 different programs.
"We put the pieces in place that would make us the viable platform to both grow through acquisition but also through organic de novo start-ups to have the resources and infrastructure to do that," Gillingham said.
Gillingham said part of the reasoning behind the Totalis brand launch is that he and his team perhaps didn't get the recognition they felt they deserved, given what the company has built and the investment it has made.
"We felt like for a number of reasons that it made sense now to try to draw some attention [to us] that hopefully makes us a more attractive home for acquisitions, for carrier partners, for reinsurers," Gillingham said.
The Totalis head said that the new branding is about telling a more complete story to NFP's wide range of constituents, including existing and potential investors.
"For our current or prospective partners to understand that we have a broad set of capabilities, a diversified portfolio – it helps NFP with market position, investor relations and those kinds of things," Gillingham said.
"All of our constituents benefit from recognising what we've been able to build," he remarked.
Totalis targeting $1bn premium milestone
Gillingham said Totalis is targeting $1bn in written premium, which he acknowledged as a market milestone that would put the firm among a smaller cohort of competitors.
"We keep that out there as a goal that we would like to have in the group, but in order to get there it needs to be in the right ways. It has to be through sustainable, disciplined underwriting businesses," Gillingham explained.
"One of the other reasons we rebranded as Totalis is we want to make it very clear that we're an underwriting business. We have a huge retail presence, and we're proud of that, but we serve two different customers," he noted.
Gillingham said his team wanted to make clear that Totalis is a disciplined underwriting business, executing across a wide range of products and lines of business. He added that it is growing, but that it takes the responsibility it has to carrier partners very seriously.
"We're part of a big broker, we're part of an aggregator, but we operate an independent business, within the P&C world that's focused on delivering on our core [underwriting] competency – which is different from our retail colleagues," he said.
Gillingham said that the rebranding is aimed at creating a level of separation from the broking business, "and letting carriers and distributors know that we have a lot of really good professionals and a lot of best-in-class programs".
"We want to be specialists and experts in the things that we're doing," he said.
"Our retail colleagues are out there negotiating hard and doing their best to get good terms, good pricing for our customers, but our MGA businesses have a fiduciary duty to our carriers and our reinsurers to deliver consistent underwriting profitability," he continued.
"We want to make sure people recognise that it's a business focused on that, and not focused on just growing commission revenue," he added.
Gillingham said that the goal of Totalis is to position itself as a home for underwriting talent, and a place where capacity providers can feel confident in the authority they give the business.
"And we want to continue growth through acquisition," Gillingham said, adding that Totalis would aim for one to two acquisitions per year, "depending on scale", and potentially one to two de novo program start-ups as well, which Gillingham said is what he thinks his firm "can digest carefully".
Thirteen of Totalis' programs have been acquired in the last six years since Gillingham came aboard, including eight in the last three years.
The platform has also launched and grown one de novo program in the last two years called Outdoor Insurance Group, with a second start-up in the works that Totalis is hoping to announce by the end of this year.
"We don't want to be too aggressive in bringing on things that we can't integrate into the platform," he explained.
"We want to be very picky about culture and personality," he added.
When it comes to M&A, the Totalis head said that his firm is targeting businesses with leaders who are looking to stick around and participate more broadly in the firm, rather than just integrating their business before moving on.
"We want to be thoughtful about how we would get that growth and make sure it's sustainable," Gillingham argued.
Totalis portfolio deliberately diversified
Commenting on the current portfolio, Gillingham said it has been "deliberately built with diversification in mind", and that the underwriting platform has intentionally built out a disparate book of business.
The portfolio currently includes transportation, construction, hospitality and tourism, and surety segments, along with what Gillingham described as "esoteric products in the financial services" industry, along with coverage for professional athletes.
"So it's a very uncorrelated book of business, which was built to smooth out some of the volatility that's inherent to niche program businesses," Gillingham said.
The executive said the benefit of taking such an approach is that when one segment might be struggling due to macro or industry-specific factors, other businesses can act as a counterbalance.
"And that's been a pretty good strategy, certainly Covid being the best example of a period where hospitality and tourism suffered immensely, but some of our other businesses really enjoyed a lot of prosperity," he explained.
Gillngham added that the Totalis platform has grown "fairly linearly" with "strong organic numbers" that have benefited from the diversification strategy, while also pointing out that the underwriting division has stayed away from property cat and high-limit business to curb volatility.
"We're trying to build a portfolio that's going to have as little volatility in terms of loss ratio as possible," Gillingham explained.
"We don't want to be super-reliant on the volatility of, say, the reinsurance market around property business right now," he added, while noting that Totalis has shied away from workers' compensation, where he said margins are currently "less favourable".
"We think we can deploy our resources more productively in the property-casualty space," he commented.
Gillingham also said that Totalis is "pretty agnostic" on where it is looking to grow, as long as the opportunity meets the criteria of being a niche product where it can deliver underwriting expertise and discipline, and add value in the risk chain that is a differentiator.
But he added that the focus tends to be small and middle-market business, where it can operate very efficiently to generate "awesome" margins.
---
View this article here: https://www.program-manager.com/interview/gillingham-totalis-launch-aimed-at-drawing-attention-to-nfp-mga-business/
---
Contact This email address is being protected from spambots. You need JavaScript enabled to view it. for a 15% discount on The Insurer (code PM22) and its sister titles – Program Manager and E&S Insurer.