Conning: Reinsurers more selective on program business but attraction remains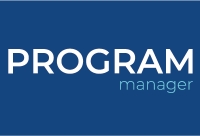 14 July 2023
Strong growth opportunities in other areas of a hardening reinsurance market mean that reinsurers can be more selective about the programs and fronting carriers they support, but the appeal of access to diversifying business in the MGA sector remains, according to Conning's Steve Webersen.
Speaking to this publication after the publication of Conning's inaugural report on the fronting sector, Webersen – a managing director of insurance research at the firm – noted the significant shift that has taken place in the reinsurance market this year.
"On the one hand, you've got the reinsurers that have plenty of growth in front of them, so maybe they can be a little more selective on what types of fronting business they want to do.
"Brand new programs may entail more risk than they want or need to take on right now, compared to something that has more of an established track record," he commented.
Webersen noted that the general trend in the wider P&C industry is that everyone is effectively being forced to take more risk.
He observed that there is less reinsurance capacity than previously, and the cost of it is much higher.
But he added that the MGA and fronting sector provides access to a different kind of risk than reinsurers typically write through treaties for traditional carriers.
"They're typically not getting a bunch of cat risk, they're not getting cyber risk or those other perils that they already have plenty of right now. So it's a good diversifier. A lot of it is small to medium-sized business in some of these specialty classes.
"So it's still a valid proposition and business model because the fronting market brings some pretty interesting premiums for reinsurers that they can't really get otherwise," he suggested.
Dramatic growth
In its report, published earlier this month, the firm noted that from a premium size of about $4bn in 2018, the market has grown dramatically fuelled by the expansion of the underlying MGA market, strong rate trends and greater acceptance of MGAs using the fronting model.
Strong appetite from reinsurers that support fronting carriers has also been a catalyst for growth, as they have been drawn to the access to large premium volume provided by the delegated underwriting authority distribution channel.
But in the report Conning said that the fronting market is at an inflection point, after three years that have represented the "heyday" for growth and investor sentiment for the sector.
The firm examined the factors that have facilitated strong expansion in the sector and a wave of new entrants over the last few years, as well as drivers that are now expected to see a change in that growth trajectory.
"We have believed fronting premium growth will slow and this market will consolidate at some point. That 'some point' is happening sooner than later. With more than 20 fronting markets now, it appears oversaturated.
"Although no two fronts are alike, it becomes more difficult to differentiate between the 20+ markets – does the MGA world need this many fronting options? Probably not, even though there are more than 1,000 MGAs," Conning said in the report.
Speaking to Program Manager, Webersen said one of the differentiators between the fronting carriers is the approach of management.
"Some are really underwriters at heart and that's how they approach the business. Gross equals net whether they're retaining it or not, so you have to have a viable program in order for reinsurers to continue to provide capacity.
"But there are some fronts that maybe have less of an emphasis on purely the underwriting and they're very good at distribution relationships or what have you," he observed.
Webersen also questioned whether there is enough quality business that's been properly underwritten to sustain the existing crop of fronting carriers on their current growth trajectory.
Consolidation and capital access
As previously reported by this publication, following the acquisition of Transverse by Mitsui Sumitomo at the start of 2023, there are currently live sale processes for Accredited and Clear Blue, while other owners of fronting carriers have also been considering potential exits from the businesses.
Conning pointed to a trio of developments that have changed the outlook for the fronting space.
The "substantial" reset evident at the 1 January renewals involving both traditional and collateralised markets has driven a higher cost of risk transfer which will be felt in the fronting world because of its dependence on reinsurance.
Conning said this suggests a trend for fronting companies to retain more risk rather than less.
Another factor driving a change in the outlook for fronting carriers is access to capital, which has become more costly.
Conning said that capital access will not uniformly impact fronting carriers, with some backed by private equity while others are subsidiaries of larger insurers.
Those players that have achieved or surpassed growth plans profitably are likely to find capital available – but not every front will be in that position, potentially leading to more sale transactions, the firm suggested.
The report also noted that two fronts are under pressure from rating agencies. As previously reported, Accredited's A- AM Best rating is under review with negative implications, while the agency revised its outlook on Trisura's A- rating from stable to negative in March of this year.
The rating action on Trisura came after its Canadian parent took a big reserve charge in its Q4 2022 financials relating to a reinsurance recoverable write-off over a dispute on a program it fronted for.
"Not to place the fate of the fronting market on any one company, the magnitude of the charge has garnered attention. It is a reminder of one of the largest risks – if not the largest – in the fronting business model.
"We expect this development has caused other fronts to re-examine their own controls, exposures, and risk management practices. In short, we believe the fronting universe will be, or should be, taking a more conservative view to the rapid growth it has experienced," said Conning.
---
View this article here: https://www.program-manager.com/news/conning-reinsurers-more-selective-on-program-business-but-attraction-remains/
---
Contact This email address is being protected from spambots. You need JavaScript enabled to view it. for a 15% discount on The Insurer (code PM22) and its sister titles – Program Manager and E&S Insurer.