Clear Blue, Sutton National in the frame as fronting M&A interest picks up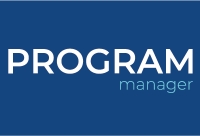 24 May 2023
Clear Blue has been the subject of at least one recent unsolicited approach from a potential buyer while Sutton National backer 777 Partners is among a number of fronting carrier owners evaluating options that could include a sale, amid broader expectations of heightened M&A activity in the crowded sector, Program Manager can reveal.
The development comes as there appears to be a flight to quality across the MGA and programs space, including among fronting carriers, that could be viewed as an opportunity for some sellers to capitalise on appetite for stronger assets, while others may have a greater imperative to sell for different reasons, including scale.
There may also be circumstances unique to fronting carriers of scale that lead to a desire to sell.
As previously reported, Accredited is officially on the block as part of parent R&Q's move to separate its program management arm from its troubled legacy business.
And Trisura – which hit a notable speed bump after its hefty Q4 reserve charge over a reinsurance collateral dispute – is being increasingly mentioned in dispatches despite its Canadian owners publicly committing to the hybrid fronting platform along with an official line that it is not for sale.
Any transactions involving the quartet of companies, or others in a space that has swollen to 25-plus players in recent years, would likely be driven by individual circumstances that vary widely between them, as well as sectoral trends that are increasingly likely to lead to consolidation.
Position of strength
Clear Blue and Sutton National, for example, would be approaching any potential transaction involving the exit of their private equity backers from a relative position of strength.
Clear Blue has continued on its strong growth trajectory but is now in its eighth year of ownership by Pine Brook, which pulled a sale process a couple of years ago after its price expectations for the business were not met, despite strong interest and a number of solid bids that progressed.
Since then, the Jerome Breslin-led business has resolutely kept on its path of expansion, while also establishing a committee at the board level specifically to handle M&A inbounds.
It has a long-established relationship with Piper Sandler as an advisor – despite Evercore leading its previous sales process.
The fronting carrier is not yet thought to have restarted any kind of official process despite the inbound interest and speculation in the market that it has been lining up additional investment banks.
It is expected to go past $1.9bn of premium volume this year, including the impact of taking over the bulk of Tradesman's programs from Accredited and growth on existing programs, despite coming off the Swyfft homeowners program at mid-year.
Sutton National, which launched less than three years ago, is earlier in its maturation and growth trajectory but is also viewed in the sector as among the stronger operators.
Sources said the company received a serious approach last year from a would-be buyer when it explored a potential recap with its advisor Howden Tiger Capital Markets & Advisory.
Although it has not launched a sale process, it is thought the Shane Haverstick-led carrier's backer 777 Partners is currently evaluating what a realistic valuation could be for the business and considering whether it makes sense to go out more formally.
Clear Blue and Sutton National are at different ends of the spectrum on size, with the former writing $1.47bn of direct premiums last year and the latter just $230mn, according to data compiled by AM Best (see table).
Price bar set high but sector headwinds emerge
Away from company-specific factors, the broader expectations of a pick-up in fronting carriers considering a sale is driven by the fallout from the acquisition of Transverse by Mitsui Sumitomo Insurance (MSI). That deal closed in January this year at an estimated 4x book value and is widely seen as having laid down a marker for the sector.
That left others – especially those with private equity backers – wondering if they could achieve a similarly high multiple for their platforms in a sale.
But at the same time, headwinds are beginning to emerge for the MGA sector that are having a direct impact on fronting carriers, including a significant tightening of the reinsurance market.
The availability of reinsurance capacity in the previous soft market has been credited as a major driver of growth at MGAs in recent years, and one of the catalysts that drove demand for fronting carriers.
Other potential headwinds include the impact of higher interest rates on financing costs and the appetite of private equity acquirers.
Some sources have suggested that could actually increase interest in the fronting space as private equity firms look for less-leverageable alternatives to the distribution space to seek cash flow-delivering businesses without the potential downside of major balance sheet risk.
As well as direct approaches to buy individual fronting carriers, it has been suggested that investment banks have been pitching the idea of buying what are perceived as better-quality assets to serve as platforms to then roll up some of the smaller or struggling players in the sector.
Flight to quality has been a growing theme in the MGA and programs sector – including in relation to fronting carriers.
Sources from large MGA platforms have said they are increasingly scrutinising their relationships with fronting carriers and would typically favour larger companies with greater financial strength over smaller, more thinly capitalised players.
Clear Blue, Sutton National and 777 Partners could not immediately be reached for comment on this article.
---
View this article here: https://www.program-manager.com/news/clear-blue-sutton-national-in-the-frame-as-fronting-ma-interest-picks-up/
---
Contact This email address is being protected from spambots. You need JavaScript enabled to view it. for a 15% discount on The Insurer (code PM22) and its sister titles – Program Manager and E&S Insurer.