Target Markets panel: Sophistication of MGA actuarial capabilities on the rise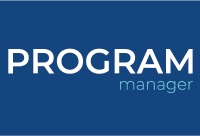 9 May 2023
Executives speaking on a panel at the Target Markets mid-year event in Boston last week highlighted the growing sophistication of actuarial work being done between program administrators (PAs) and capacity providers, as more capital is dedicated to the segment.
Execs highlight increased actuarial sophistication in PA/carrier relationships
Amid MGA boom, PAs increasingly vetting actuarial capabilities of carriers
Arden's Cohen: Establishing strong actuarial capability at launch critical for MGAs
Liberty's Sharis: There is growing "clarity" on data carriers are looking for

Rekha Skantharaja, CEO of MGA Tangram Insurance Services, told attendees last week: "I think we are in a really unique time as program administrators."
She added that "we have the ability to vet carriers as equally as they vet us", and noted that PA relationships can extend to as long as two decades.
The spike of interest in and the growing sophistication of the MGA distribution channel has led PAs to step up their assessments of the potential capacity provided.
"We're walking into a partnership where we are trying to not only underwrite the ability for that provider to give us capacity, but also underwrite their approach throughout the entire life of the program," Skantharaja explained.
"You want a continuous evolution of the model … you want the actuaries and the team to evolve with you as your program develops," the Tangram CEO added.
She outlined key items that PAs use to evaluate potential capacity providers, including carriers' access and consistent delivery of actuarial data, along with the narratives carriers develop based on a PA's data.
Skantharaja said "the depth and the breadth of the data that they're willing to provide us, and explaining to us how they've assessed these data points" was also critical to evaluating a prospective carrier relationship.
"The assumptions they've made, the logic around weighing different data points and the variables that they accounted for" are also key, she added.
Skantharaja was speaking during a Wednesday session entitled "Leveraging Actuarial Analysis for Competitive Advantage" moderated by NFP's head of specialty programs Tom Gillingham.
The panel was a part of the Targets Markets Program Administrators Association (TMPAA)'s mid-year meeting, held last week at the Westin Hotel in Boston's Seaport district. The event featured 975 attendees, including 170 executives from program entities, 80 from carriers and 120 from service providers.
NFP's Gillingham: Increased actuarial focus "good thing" for programs segment
Gillingham in his opening remarks pointed out that the role of actuaries in MGA business has become increasingly important, as more capital has been dedicated to the segment across more business lines and segments.
He also noted that times have changed, and it is now virtually impossible to get a deal done or renewed without actuarial sign-off.
"This is a good thing for the sustainability and profitability of our industry," Gillingham said.
The panel also featured Tracey Sharis, Liberty Mutual's president of North America programs, who loosely quoted legendary American football coach John Madden's maxim of "be on time, play hard and plan ahead" in describing how actuarial analysis is leading to increased professionalism in the programs segment.
"They help with both the vetting of the MGA/MGU counterpart, they also work with us diligently on rates, guidelines and things like that," she commented.
Sharis noted that Liberty uses actuaries to be prepared and "control as many of the variables" in a program relationship as possible.
"We use them … to be as prepared as possible to control as many of the variables – which are many – in our business that we can, and to try to get a very accurate outlook on what we think may come in a specific partnership when you combine the specific attributes of the MGU and the product we will be selling," she said.
Sharis also said Liberty has established a more detailed checklist of data requirements that it looks for when potentially establishing new PA relationships.
"There's more clarity around the specific data we're looking for," she commented.
"It's very prescriptive, but open to addendum and additional information that the partner thinks is important for our consideration," the executive said.
NFP's SVP for P&C actuarial services Jonathan Abbott added that loss experience and exposure information were obviously critical factors to a program's actuarial analysis, but that flexibility is needed in cases where those items aren't always available.
"From a start-up perspective [those aren't] always available, so being able to benchmark any of the rating plans that you're planning to use, along with known entities, ISO – things like that – are very valuable as well," Abbott commented.
Skantharaja added that "flexibility" in the data work being done between a PA and a carrier partner is also a critical feature to a successful program relationship.
"I think that willingness to be flexible and adaptable is really important, instead of [actuaries] just hunkering down in their black boxes, as we know some carriers do," the Tangram CEO explained.
"It is critical that we as a PA have a seat at the table that these folks don't just go away behind the curtain, come up with some magic numbers, spit it out, and we [then] have to hit a rate target or non-renew 30 percent of the portfolio," she continued.
"We also need to be sitting at the table and informing that narrative, and we want to be valued as that partner," Skantharaja concluded.
Arden's Cohen highlights importance of actuarial function at an MGA's launch
Brian Cohen, the founder and CEO of MGA Arden Insurance Services and a member of TMPAA's advisory board, said having a strong actuarial function early on in an MGA's launch is also crucial.
"When we first started, we couldn't afford to have our own actuarial capabilities in terms of even just being able to afford to hire a consultant," Cohen explained.
"The lesson that I learned at the beginning with Arden was you're really walking in blind if you don't have all of the actuarial analysis done on your own book of business," he continued.
"You can maybe try to do it with your existing team, but unless you use somebody that is fully credentialed and really understands the process, and can really help you understand and look at your book of business from the actuarial perspective, you'll be at a significant disadvantage," Cohen noted.
"So you have to balance that, especially if you're a younger MGA or just starting out," he continued.
"If I had to do it over again I would have invested in an actuary or an actuarial consulting firm much, much earlier on in the process than I did," he added. "And I think it hurt us [in the] long term," he said.
Executives also said that actuaries working at MGAs and program carriers need more than just data in order to be able to perform an effective analysis of a potential program.
"Actuaries need more than data to come up with an accurate forecast of how the business is going to perform in the future," NFP's Abbott commented.
"If you just provide them data and say 'go put it in your black box [and] come back with a number', they can do that, [but] it'll probably be very conservative," he explained.
Cohen also walked the audience through managing instances where a PA and a carrier may disagree on a program's loss projections, highlighting the fact that the issue tends to crop up early in negotiations where the two sides are discussing profit-sharing arrangements.
"A good indicator of the way the relationship will work will be what happens in that negotiation, just at the beginning with the program administration agreement," Cohen said.
"If it's [an] 'our way or the highway' kind of approach that you get from the carrier, you know when there's a disagreement there won't be a disagreement … it will be their way or the highway," he explained.
Cohen also observed that actuarial analysis is as much of a "science" as it is an "art".
"Typically what I've found is once everybody puts their cards on the table and explains what their position was, you can come to a reasonable agreement on how you should go forward," Cohen concluded.
---
View this article here: https://www.program-manager.com/news/target-markets-panel-sophistication-of-mga-actuarial-capabilities-on-the-rise/
---
Contact This email address is being protected from spambots. You need JavaScript enabled to view it. for a 15% discount on The Insurer (code PM22) and its sister titles – Program Manager and E&S Insurer.