Mitsui Sumitomo inks $400mn+ deal to acquire Transverse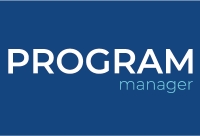 10 August 2022
US-based hybrid fronting carrier Transverse has been acquired from Virgo Investment Group by Mitsui Sumitomo Insurance Co (MSI) in a deal reported to value the firm at ~$400mn.
Terms of the transaction were not disclosed, however reports of an imminent deal earlier this week said that in addition to the $400mn consideration, the Japanese firm could pay a further $150mn depending on Transverse's earnings after completion.
Confirming the transaction today, MSI – part of the MS&AD Insurance Group – said the acquisition underlines its "long-term growth ambitions and is a significant step towards further building out its US presence".
It added that the addition of Transverse would also generate revenue diversification by accessing the fast-growing specialist MGA, wholesale and other broker-led distribution channels for property, casualty, marine and specialty business.
"The acquisition builds on MSI's previous regional investments and supports its international growth strategy to deliver synergistic benefits to its different entities," the firm added.
Completion of the acquisition is subject to customary closing conditions, including the receipt of regulatory approvals.
Transverse was launched in 2018 as a hybrid fronting carrier and is led by chairman and CEO Erik Matson and president Dave Paulsson.
Matson is a former AIG executive who has also held senior roles at Munich Re, Allianz and Booz Allen. Before joining the industry, he enjoyed a distinguished military career as a US Airforce Lieutenant Colonel and was also a talented football goalkeeper, which included representing his nation at junior levels.
Transverse saw rapid expansion last year, with Conning data from statutory filings indicating the hybrid fronting carrier wrote $222mn in direct premiums, a 700 percent increase on 2020.
The hybrid carrier is thought to have around 15 programs on its books in the US, where it has AM Best A- rated admitted and non-admitted paper.
As revealed in a recent interview with sister publication Program Manager, the company is in the advanced stages of launching a UK platform, with a European platform also planned for early next year.
In January the fronting carrier raised $48mn, $30mn of which through a private placement of senior unsecured notes and $18mn of follow-on equity capital from investors.
The growth of the US hybrid fronting industry outpaced other segments at 30 percent during 2016-2021, driven by the underlying demand and growth in the E&S markets.
New phase
In a joint statement, Tamaki Kawate, director, head of international business at MSI, and Johan Slabbert, chairman and CEO of MS Amlin Distribution Holdings, said: "This acquisition marks the start of a new phase for MSI as a market-leading global (re)insurance business.
"It not only demonstrates our commitment to sustainable growth in the US but highlights our differentiated proposition with the stability and financial strength of our parent company," they said.
"This acquisition will allow Transverse to accelerate its competitive advantage by securing greater access to product lines and new distribution opportunities, serving the evolving and long-term needs of its MGAs and (re)insurer partners more effectively."
Matson added: "We are all very excited about this development, and what it will mean for our future growth opportunities.
"This is a significant milestone for everyone involved in our growth journey and we're delighted to have found a home in MSI," Matson added.
"Its balance sheet strength, rating, and international network will exponentially fast-track our development and innovation. This acquisition cements the success of our business and reiterates the value of our hybrid fronting model as a valuable tool that allows our partners to maximise the market cycle.".
View this article here: https://www.theinsurer.com/news/mitsui-sumitomo-inks-400mn-deal-to-acquire-transverse/24453.article
---
Contact This email address is being protected from spambots. You need JavaScript enabled to view it. for a 15% discount on The Insurer (code PM22) and sign up for Program Manager – a free monthly ezine delivering in-depth coverage of the U.S. program sector.