AmRisc adds Berkshire and Spinnaker capacity in time for key renewal date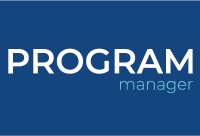 26 May 2022
AmRisc has replenished the majority of the capacity that retrenched from the giant cat-focused MGA late last year with the addition of Berkshire Hathaway and hybrid fronting insurer Spinnaker to its carrier panel ahead of its busiest renewal date of 31 May, Program Manager can reveal.
According to broker sources, the Berkshire Hathaway capacity comes via the paper of the National Fire & Marine subsidiary of the Warren Buffett-led conglomerate's National Indemnity operation.
The capacity deal effectively reactivates a long-term relationship between the parties that goes back to 2006.
Berkshire Hathaway is likely to have been drawn to the surging rate increases being achieved by AmRisc on its portfolio this year, which are now at a level that meets its return expectations.
The MGA has been achieving strong top-line growth driven by rate even as it has been taking action to optimise its portfolio and reduce exposure in the wake of heavy industry cat losses in the last few years.
Sources have estimated the MGA could be generating rate increases in the 30-35 percent range on a risk-adjusted basis, compounding several years of hardening pricing already achieved.
Sources also indicated that cat-exposed pricing – especially in Florida and the Southeast – has been accelerating towards the mid-year renewal, in part fuelled by a reinsurance market that has been described as the hardest since the 1980s.
Meanwhile, sources said the addition of Spinnaker to the panel was finalised earlier this month, also in time for the crucial 31 May renewal date.
Details of the participation have not been confirmed, but it is thought the Hippo-owned operation is acting as a hybrid front for reinsurers.
Early last year AmRisc added another hybrid fronting carrier with reinsurance support in the form of Transverse.
Sources said the new capacity from Berkshire Hathaway and Spinnaker will be deployed across AmRisc's core E&S book.
Back to capacity
It is thought the MGA currently has available capacity of around $300mn per risk, which takes it back to where it was before a series of industry losses last year led a number of its panel carriers to reduce exposure in Q4 2021 as part of wider 2022 retrenchment strategies.
As revealed by this publication in late 2021, one of the carriers – Scor – exited US wind cat business for all programs including AmRisc.
Scor had participated on the MGA's panel through its General Security Indemnity Co of Arizona subsidiary.
The carrier retrenchment is understood to have resulted in the loss of around 15 percent of AmRisc's capacity as at the start of 2022, which is now thought to have been largely restored with the new markets added.
In the period since, the Truist Insurance Holdings-owned firm has taken significant actions to manage its probable maximum loss (PML) capacity.
The Brian Reid-led MGA previously had capacity on a PML basis of around $3.2bn at the 1-in-250-year return period for its E&S book.
Faced by a marketplace where PMLs have been coming under upwards pressure in part because of rising insured valuations and the impact of inflation, AmRisc is understood to have looked to target accounts that are heavy users of PML, as well as aggregate reductions for its carrier partners.
On some of the larger PML-heavy accounts where it was writing 100 percent of the cover, it is likely to have shifted to primary and quota share participation.
Last year AmRisc is understood to have seen significant gross written premium growth on its E&S book, which grew by around a third to $1.6bn, with the trajectory continuing into 2022 fuelled by increases in rate rather than exposure.
Despite the replenishment of capacity at AmRisc, the dynamics driving the hard market – including consecutive heavy industry loss years that jumped in 2021 as a result of Hurricane Ida and Winter Storm Uri, compounded by inflation and an elevated view of cat risk – are unlikely to ease any time soon.
Other carriers across AmRisc's overall carrier panel (admitted and non-admitted) include Zurich's Steadfast subsidiary, HDI Global Specialty, Lexington, Nephila through State National, Axa XL via its Indian Harbor subsidiary, Old Republic, GeoVera, Transverse and American Coastal.
AmRisc, Berkshire Hathaway and Spinnaker did not immediately respond to a request for comment on this article.
View this article here: https://www.theinsurer.com/program-manager/amrisc-adds-berkshire-and-spinnaker-capacity-in-time-for-key-renewal-date/23026.article
---
Contact This email address is being protected from spambots. You need JavaScript enabled to view it. for a 15% discount on The Insurer (code PM22) and sign up for Program Manager – a free monthly ezine delivering in-depth coverage of the U.S. program sector.