Malloy to take Distinguished CEO role as Aquiline investment agreed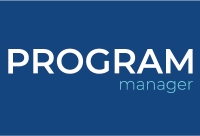 28 March 2022
Bill Malloy, Jason Rotman and Steve Sitterly are set to take the helm at Distinguished Programs with the transaction for private equity firm Aquiline Capital Partners to buy into the program administrator now agreed ahead of an expected close this spring, The Insurer understands.
The new management team with Aquiline backing are expected to drive growth at the New York-based platform both organically and through M&A, as well as investing further in an infrastructure that is already relatively tech-enabled, according to market sources.
The build-out is likely to include team additions and other talent hires as well as acquisitions, they added.
Sources said former Marsh and Acrisure Ventures president Malloy will take the CEO position, with Rotman – who was a partner at Jeff Greenberg-led Aquiline – to be named president and CFO.
Sitterly, who will be COO, was most recently a colleague of Malloy as executive vice president at fast-growing Acrisure's Partner Solutions division and is also a former COO of MGA Pioneer Special Risks.
Malloy previously served as an operating partner at Aquiline, where he worked closely with Rotman, who was at Swiss Re as a managing director before joining the private equity firm 14 years ago.
And the three all worked together at The Wright Insurance Group when Malloy was CEO, Sitterly was COO and Rotman was on the board in his role as partner at its backer Aquiline.
Distinguished is currently led by founding CEO Andy Potash, with the veteran executive set to continue working with the program administrator in a product development role following the management changes, sources said.
The transaction with Aquiline is expected to see the private equity firm take a majority holding with Potash continuing to be a significant shareholder in the platform.
This publication reported last month that Aquiline was closing in on taking a stake in the program administrator, aimed at providing Distinguished with growth capital to fund its next stage of development.
The Insurer first revealed in September that the Evercore-run process had been narrowed down with interested potential investors at that stage including Flexpoint Ford, Corsair Capital and Calera Capital in addition to Aquiline.
Aquiline – also based in New York – is a serial investor in the insurance industry.
As previously reported, sources said interested parties might play an active role in bringing in management executives to strengthen the firm's leadership ranks after several exits to join Jeremy Hitzig's new tech-enabled MGA platform Starfish.
Distinguished has previously worked with Evercore to explore transactions including a potential sale in 2018 before a management shake-up saw founding chairman Potash step back in and take the reins as CEO.
Existing backer Bessemer Investors initially bought into Distinguished back in 2015, owning around 11 percent of the program administrator, which was established in 1995.
It is understood to have more recently increased its stake in the program administrator in a transaction that saw a number of current and former employees sell down their holdings.
Specialised programs and carrier relationships
Distinguished currently offers 14 specialised programs in the US including real estate, community associations, hotels and restaurants. It also provides products through its Distinguished Umbrellas division across hotels, resorts, restaurants, casinos, real estate and other classes.
It is not known what impact the pandemic has had on the firm's hospitality programs, but it is thought to have written premiums in the region of $260mn in 2019, generating around $80mn of revenue and just shy of $30mn of Ebitda.
It is likely that written premiums have by now topped the $300mn mark, sources said.
Under former Frank Crystal & Co president Potash, the firm is understood to have had a focus on product development, tactical acquisitions, distribution, customer service, technology, analytics, talent development and delivering underwriting profitability for insurers.
It is also understood to have a core of strong and deep carrier relationships with blue-chip partners across its programs.
In 2018, Distinguished sold a minority interest in insurance industry solutions provider ReSource Pro to private equity firm DFW Capital Partners.
Distinguished Programs and Evercore could not immediately be reached for comment on this article.
The Insurer comment
A serious PE backer coupled with a serious management team resolves the succession issue at Distinguished Programs and provides the firepower for a strategic build-out.
The calibre of the team demonstrates the allure of the vibrant US programs space to investors and executive talent, while the deal – after a process that attracted strong interest from PE firms – highlights the demand for quality assets in the sector, especially those with strong and embedded carrier relationships.
The fact that founding CEO Andy Potash will remain a significant shareholder and take an active role in the business will help provide continuity at the firm through its transition.

View this article here: https://www.theinsurer.com/news/malloy-to-take-distinguished-ceo-role-as-aquiline-investment-agreed/21850.article
---
Contact This email address is being protected from spambots. You need JavaScript enabled to view it. for a 15% discount on The Insurer (code PM22) and sign up for Program Manager – a free monthly ezine delivering in-depth coverage of the U.S. program sector.