Ivy Kusinga, Chief Culture and Talent Officer, Chubb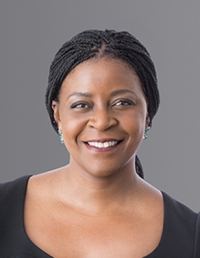 Ivy Kusinga is the Chief Culture and Talent Officer at Chubb; a global P&C insurer serving large corporate, mid-market, small business, and lower-middle income to high-net-worth consumers through brokerage, agency and direct-to-consumer distribution channels. Chubb has a global footprint in 54 countries.
With more than 25 years of work experience, Ivy partners with business and functional leaders to strengthen Chubb's culture and provide an inclusive, equitable environment that enables high performance. Additionally, Ivy works with leadership teams across Chubb to support Chubb's focus on attracting, developing and retaining talent. Prior to this role, Ivy led the talent management function for Chubb North America and worked for Chubb Overseas General as VP, Business Development, International Accident & Health. Ivy has two daughters and serves on several non-profit boards.