Current Meeting Information (6)
Hear from a panel of your peers discussing several immediate business impacts of the COVID-19 pandemic. Topics include grace periods, non-renewals and cancellation moratoriums; business income exposures; and more.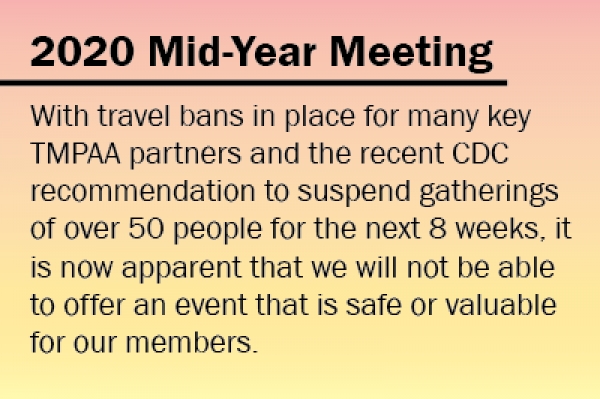 We are in the process of connecting with scheduled attendees/sponsors of the Mid-Year Meeting. Click "read more" for an update on our efforts.